We work with you directly to design the perfect solution
The dedication to fulfill our customer's unique needs is our specialty.
Customization is what we do. 
Our client list exceeds 200 companies including Canadian Natural Resources, Encana, Cenovus, DOW, ATCO, Scentsy and Husky Energy.
Outlaw Automation has provided the Encana Corporation with years of SCADA and automation support.
I firmly believe that the Outlaw Automation Well Optimization Program has dramatically assisted Encana in improving field production levels and stabilizing naturally depleting natural gas wells. I consider the staff of Outlaw Automation an integral part of our Automation SCADA infrastructure, assisting our organization, maintaining a low rated operations cost to E&P.
I would recommend Outlaw Automation and their Well Optimization Programs to others.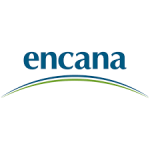 Cameron Morrison
Encana Corporation
For the past several years, we have been working with Outlaw Automation and the ICScada HMI Control Software, in our Well Testing Division. The reliability and performance of the ICScada HMI in harsh environments has enabled our organization to meet or exceed the safety and data accuracy levels required by our customers, while maintaining low system operating costs.
I would highly recommend Outlaw for their leading edge SCADA solutions, professionalism and superior products. 
Outlaw Automation has provided CNRL with over 10 years of Scada and automation support. We firmly believe that the employees and staff of Outlaw Automation are an integral part of our SCADA and automation infrastructure, assisting our organization in maintaining one of the lowest rated operations costs of all E&P companies in Canada.
I would recommend Outlaw Automation to others.
At Outlaw Automation, we design & develop all our systems.
It goes beyond businesses, brands and infrastructure.
We are working together to achieve the best quality of our products and services for our valuable customers with the highest quality, on-time delivery and customer satisfaction.
We have extensive experience in all aspects of SCADA system design, development and service
WE ARE THE EXPERTS
Engineering
ICScada System Design – VFD, PLC & RTU Integration
Communications
Emergency Management
Customer Support Program
And so much more!